We partner with consultants and design professionals to build high-quality solutions and projects. Over the years, INDSafe has built various solutions to fulfil the expectations of our clients. We have also helped companies realizing the key areas of improvement and escalated levels of safety standards in a firm.
Welcome to INDSAFE
We don't rest till we accomplish
INDSAFE is synonymous for Industrial Safety and Risk Management services. We have decades of experience in providing high-end engineering services at all stages of a project life-cycle. Our expert area is abreast with sectorial environmental sustainability aspects of petroleum & petrochemicals, oil & gas, pulp & paper, chemical industries, chemical process industries, automobiles, ports & harbor, infrastructure, fertilizer, food & beverage, distillery, cement, and area development.
why choose us
Creative Engineering Solutions | Diverse Team Experience | All under One roof | Support
We have seen tremendous growth in past years not only in terms of Revenue but diversification of Portfolio and types of Expertise utilized. As per our recent planning we are planning to double our revenue every year for continuously 5 years.
We are also investing a lot in Technology, Software and related Partner businesses.
WHAT OUR CLIENTS ARE SAYING
EHS Manager | Bajaj Consumer Care
" For almost one year now we are working with INDSafe on various EHS solutions they have continuously demonstrated excellent technical ability while ensuring superior customer service. Their collaborative approach and real time flexibility in adapting to changing conditions has contributed to the success of many project goals. "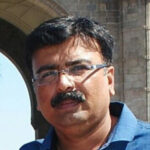 "We have been visited by many consultants at ADAMA & throughout my career, Its been a total new experience with INDSAFE Team. We got answers of all our questions and thus highly recommend INDSAFE for any Electrical or Process Risk studies. Special mention to Mr. Naveen for his incredible insight."
Looking for a reliable &
stable partner?
Our industry professionals are able to deliver best possible ideas and solutions embedded with a deep understanding of each client' business and industry.
We are always seeking great minds to join with us. People who are passionate and eager to learn more is one spirit of INDSAFE.
Our Locations
Delhi Office
B-2/11, Block B, Mohan Cooperative Industrial Estate, Badarpur, Delhi, Haryana 110044
Mon-Sat: 9:00 am - 6:00 pm
Our Locations
Faridabad Office
968, Sector 15, Faridabad, Haryana 121007
Mon-Sat: 9:00 am - 6:00 pm