Let us understand how we can help you
We Help You Manage Safety In Your Premises Successfully!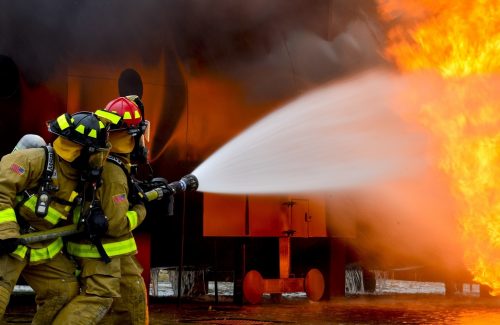 After all the technological and data-tracking advances in the field of Fire Safety, it leads the most common causes of life and asset losses in industries and premises across the globe. While the industrial and commercial operations can not be separated from their inherent nature of fire risks owing to operations and materials handled, electrical supplies in work place, etc., we can only work to achieve more safer places today compared to yesterday.
Our expert Fire consultation teams can audit and generate necessary risk data to mitigate and negotiate Fire Risks. We can perform:
Our assessment reports are made to communicate fire risks in an easy and executive manner. We issue statistics and criticality mapping of findings for easy management decision making on mitigation measures.
Our teams also assist the clients in budgeting for mitigation being experts in the field of commissioning and installation.
Objective Of Fire Safety Audit
Fire Safety Audit is a tool to access the fire safety standard of any infrastructure. It is not only a compliance requirement but a major gap analysis exercise for your set-up. Many of the accidents in the industry could be stopped if proper system (Infrastructure + SOPs) gets adopted. A healthy running fire system can save lives, Assets and many major accidents.
To access the current condition and current usability of the system as per today's operations and size of the facility, Conducting FIRE SAFETY AUDIT is very critical. There is major 4 parts of Fire Safety Audit: –
Fire Detection System
Fire Suppression & Fire Fighting System 
Egress & Evacuation System 
Emergency Response Plan
It is very important to have an effective Automatic Fire Detection System in the facility. This is the first step when you get notified for an emergency. Its not advisable to rely on any other medium for communicating concerned teams about a Fire Emergency.
Businesses also use VESDA (Very Early Smoke Detection System) for areas having high fire load.
Fire Suppression & Fire Fighting System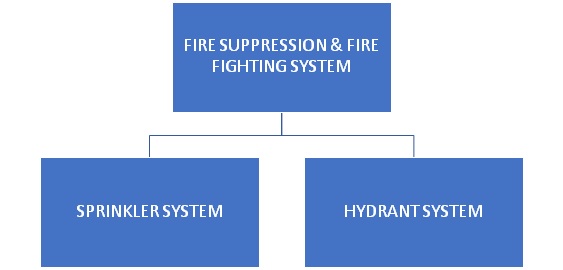 Water is distributed through a system of pipes usually by pumping. It is then sprayed into the air through sprinklers so that it breaks up into small water drops which fall to the ground.
Fire Sprinkler Systems are a Life Saving System and are designed to protect the building. Data says 96% of buildings that had fires and were completely protected by fire sprinkler systems were controlled by the fire sprinklers alone.
Fire Hydrant Protection System is designed to fight fire of huge proportions, in all classes of risks. It is designed to be in operation even if a part of the affected structure collapses. It consists of a system of pipe work connected directly to the water supply main to provide water to each and every hydrant outlet and is intended to provide water for the firemen to fight a fire.
Egress & Evacuation System 
Egress and evacuation systems of any commercial/Corporate building comprises of 04 major elements and their sub-elements.
Similarly, all other elements will be broken in to sub elements and assessment will be carried out.